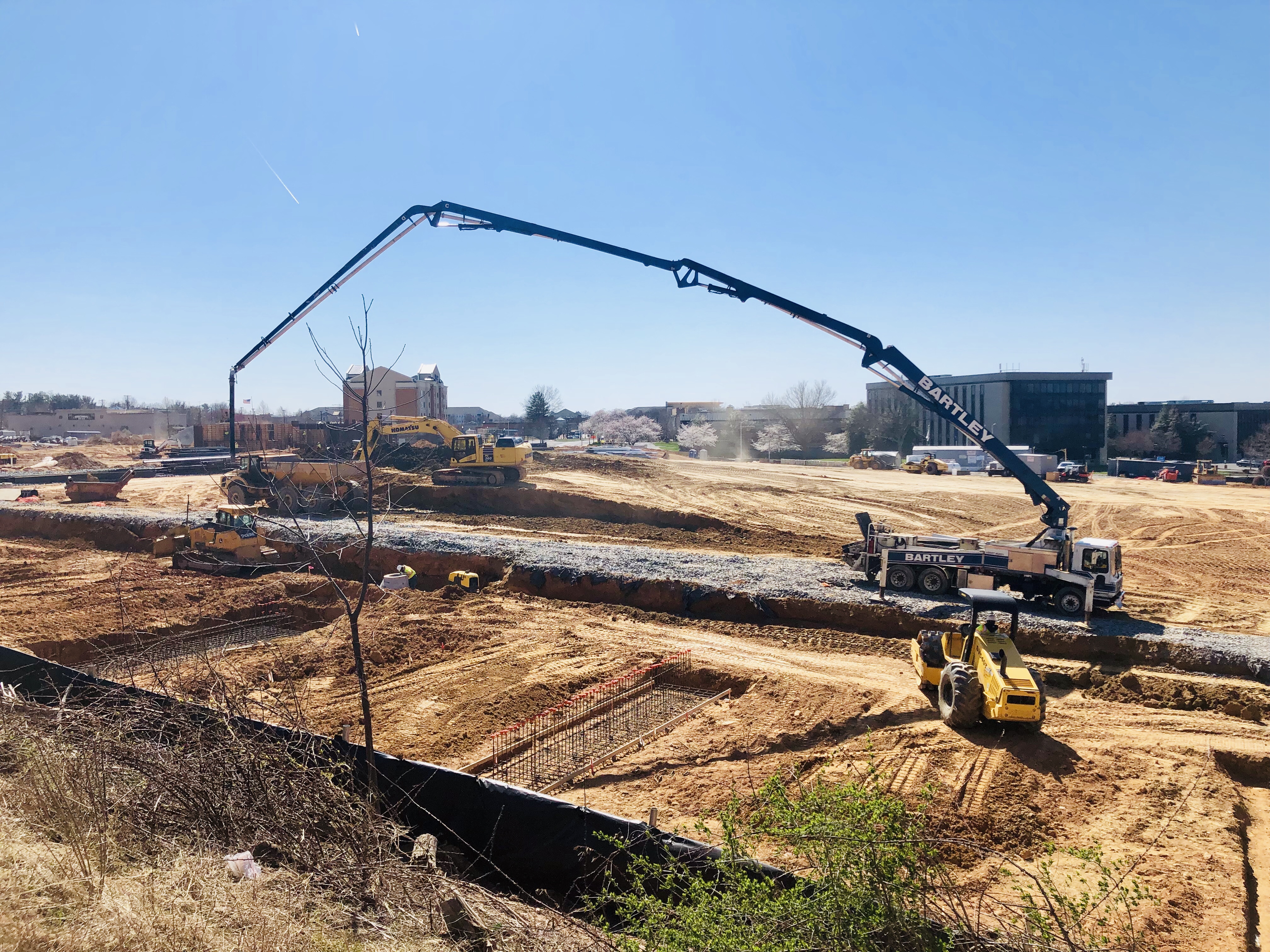 Bartley Concrete Pumping provides residential and commercial concrete pumping services to industry partners & contractors from the DC metropolitan area to the Eastern Shore.
We service Maryland (including the Eastern Shore), Washington DC, Northern Virginia and Delaware.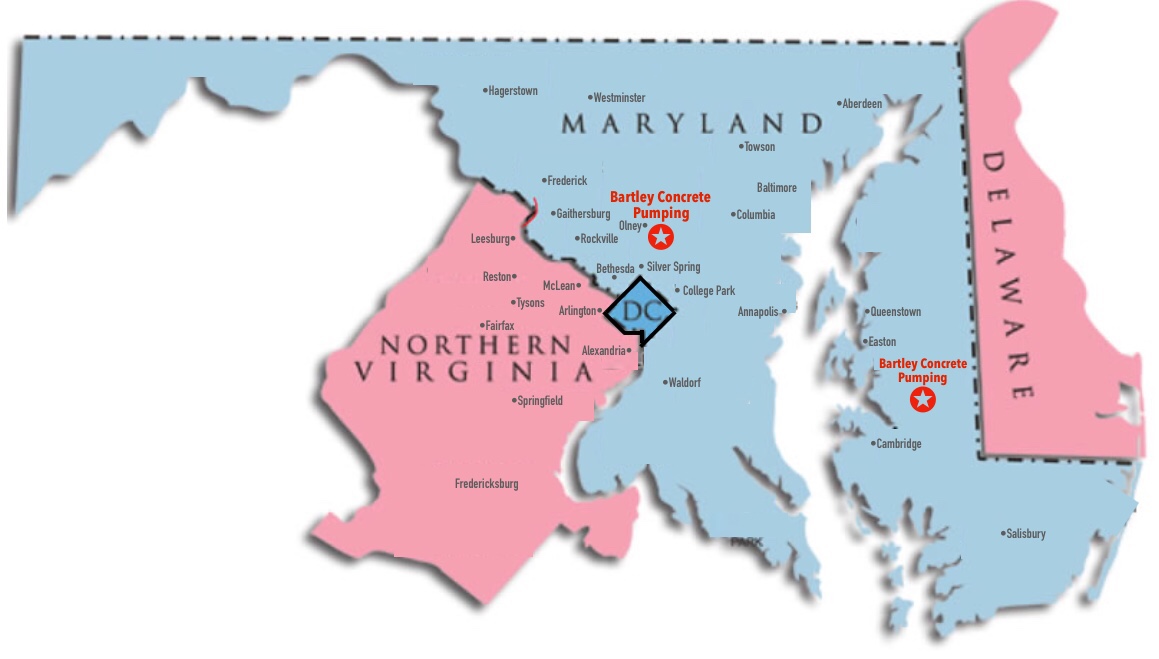 Bartley Concrete Pumping is a safety first, people passionate company. Our operators are professional & dedicated to the success and satisfaction of each and every job.
As a proud member of the American Concrete Pumping Association, Bartley Concrete Pumping is committed to protecting the safety of our employees & our customers. Our Operators are ACPA trained and certified and have also earned their OHSA 10 Certificates.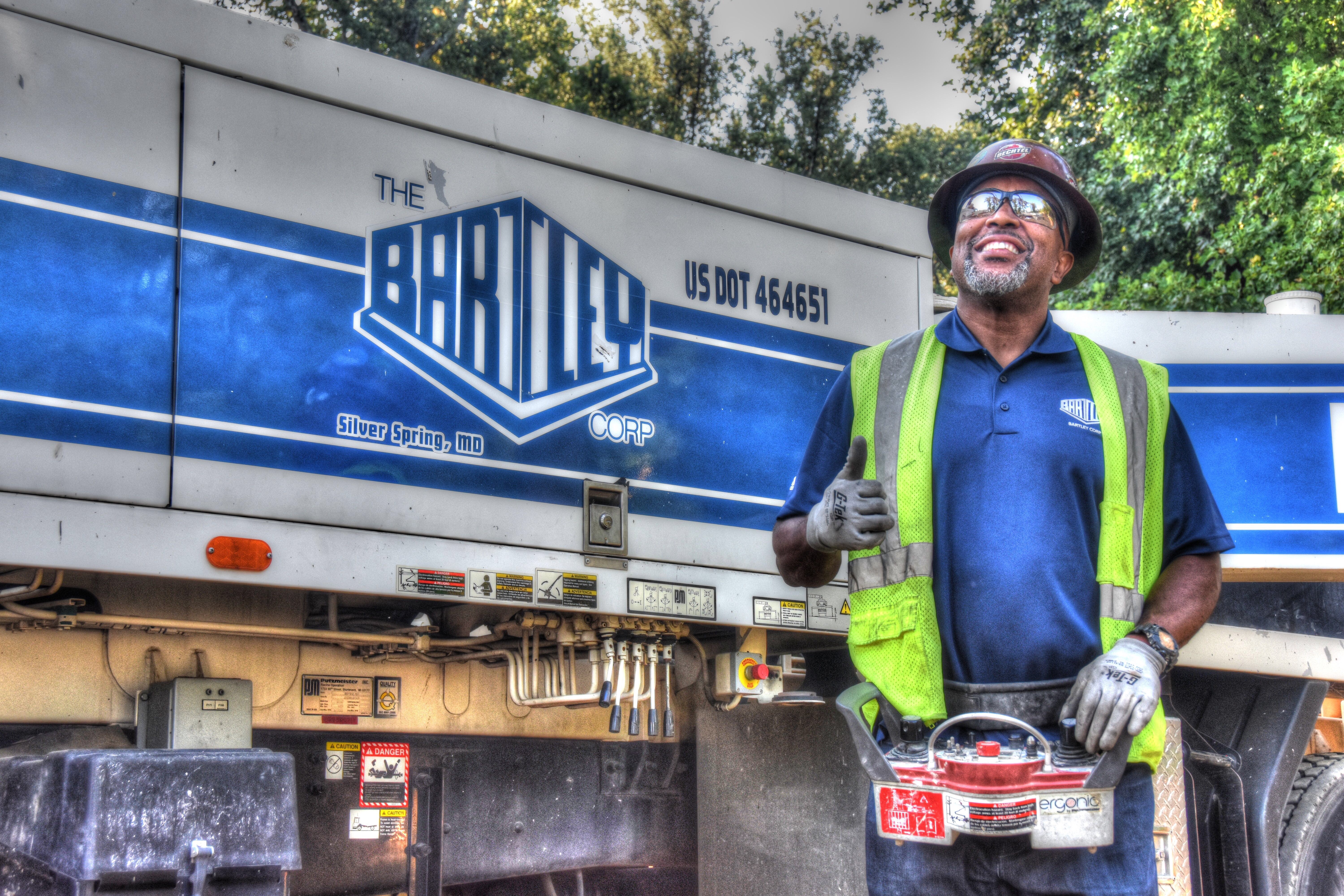 Our versatile Putzmeister Z-boom pumps are perfect for even the most challenging job. The Z-Boom design provides excellent maneuverability, over & around, obstacles and is equipped for low clearances pours.
At Bartley Concrete Pumping we are committed to developing long term personal relationships with every customer, by earning performance based trust & reliability.
For inquiries, questions or scheduling, please call: 301-252-6018